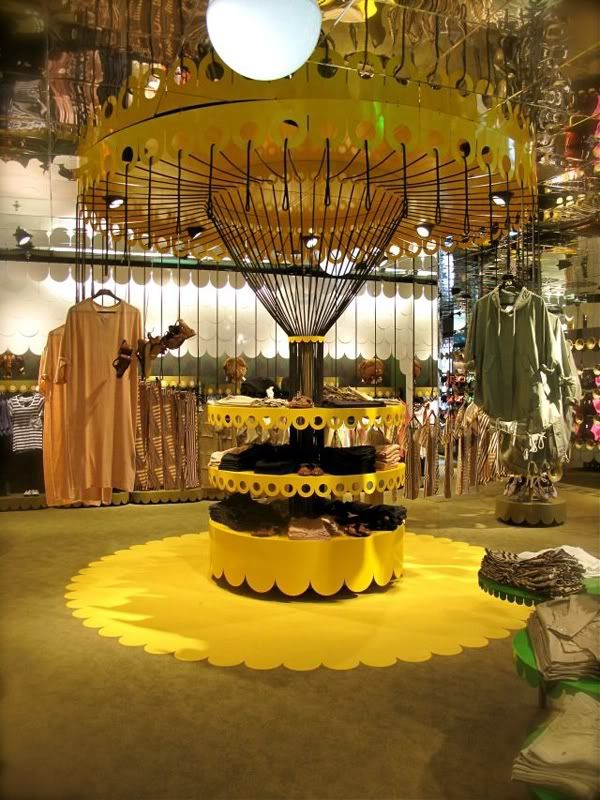 Så er det i dag der åbner en ny Monki butik på strøget.
Den nye butik kommer til at have temaet "Sea of Scallops" som skal give os en federe shoppe fornemmelse.
Monki siger selv om temaet: "Monki's all-new interior concept is a dangerous, dark and gloomy world with tantalizing beauty. All around you is sunken merry-go-rounds no longer spinning, tangled ropes from long-gone schooners, sparkling jellyfish floating, glowing bubbles, and waterplants taking root on the mirror water surface. Multi-coloured water lilies grow in clusters on the mossy seabed, surrounded by an ever-present underwater being"
Jeg glæder mig til at komme et smut forbi butikken, som ligger oppe ved rådhuspladsen. Var lige kort forbi i går og det ser super fint ud. Den er på 2 etager og omkring 200 kvadratmeter. Så der skal nok være plads til en masse lækkert tøj :)
Har i været inde i den nye Monki butik idag?