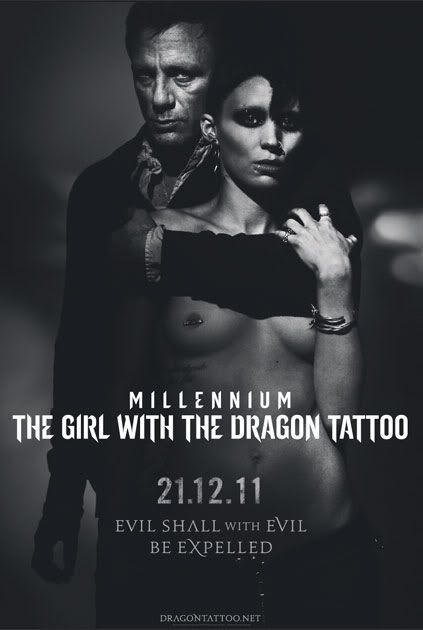 En af mine absolutte yndlings film er
Mænd der hader kvinder
trilogien. Jeg har læst alle 3 bøger og kan se filmene igen og igen. Da jeg hørte at der ville blive lavet 'The Girl With The Dragon Tattoo' var jeg lidt skeptisk. Ville de ødelægge en fed historie ved at gøre den for Hollywood..?
Efter jeg har set traileren, kan jeg ikke vente til den kommer i biffen. Hold da op hvor ser den god ud. :)
Som nogle af jer nok kan huske lavede jeg et indlæg om det tøj der snart rammer H&M som er inspireret af Lisbeth Salander. Læs det HER!
Dette er en lille reminder om at det altså er på onsdag i kan købe tøjet i udvalgte butikker. I kan få et lille smugkig på tøjet HER!