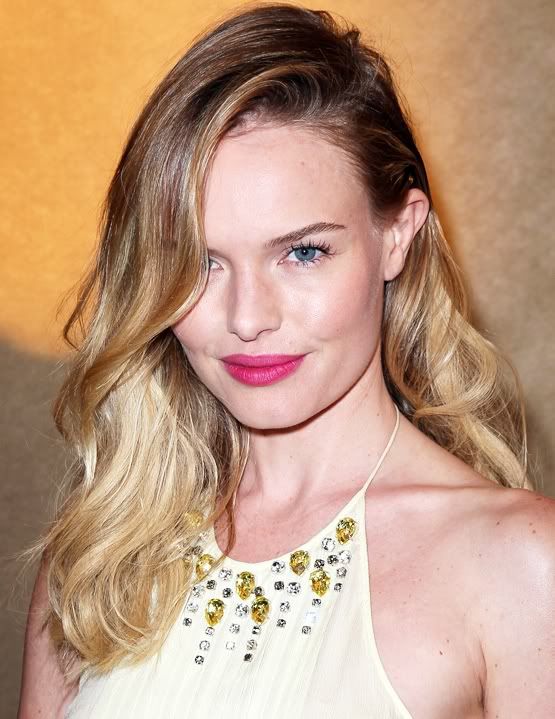 Source
Smukke Kate Bosworth har perfekt makeup på, på dette billede efter min mening. Det er perfekt til hverdag og når man er ude at spise. Hvis man skal i byen eller til fest er det også nemt at peppe det lidt op med noget enkelt øjenskygge og/eller noget eyeliner.
For at få hendes look skal du bruge en let foundation, let pudder, lidt rouge til kinderne i en sart farve, mascara og en læbestift i en kraftig sommerfarve så som pink eller orange. Få en lidt mere detaljeret guide her!
Translation: Beautiful Kate Bosworth makeup is fantastic here. It's perfect for your everyday look and it's easy to spice up a little when you are going out.
To get her look you'll need a light foundation, light powder, some rouge in a
delicate color, mascara and a lipsick in a bright summer color like pink or orange. Get a more detaild guide here!